Goal Oriented, Results Driven - NYC's Most Charitable Fitness Training
Celebrating...
…Teresa's continued improvement!
That look...
Michele is about to cross the finish line in her first Spartan Race, continuing to be an inspiration to her family and ours!
Linda took on cancer and won...
…now she's taking her life back and getting stronger every day!
American Cancer Society...
…"P-FIT Special" Charity Session. Great times for a wonderful cause!
Team PhilanthroFIT...
…supporting each other. Motivating each other. Challenging each other.
That feeling...
…when you realize that thing you thought you couldn't do - YOU'RE DOING IT!!!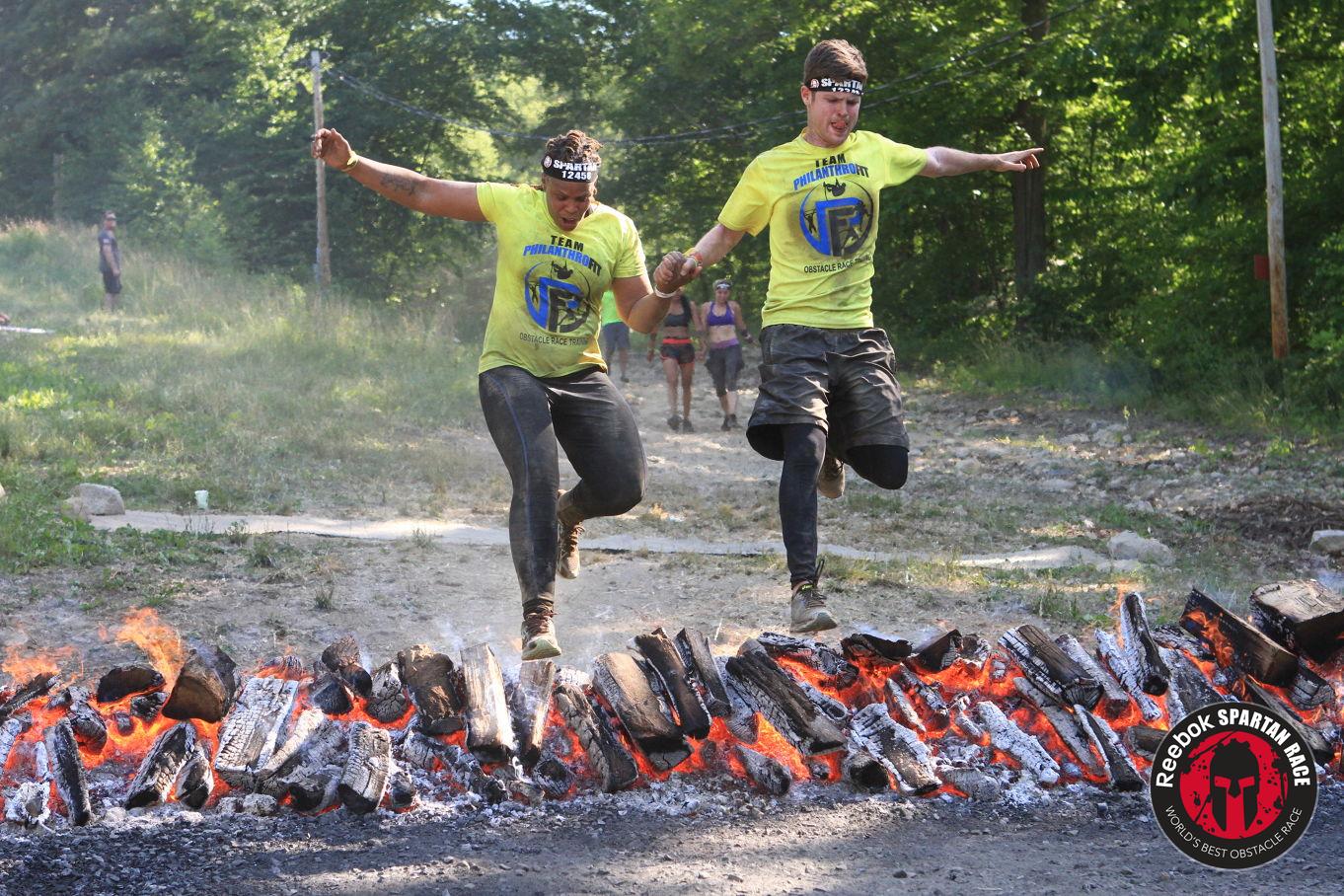 When you're part of a TEAM...
…you stick together to end!
Wanna train at home???
No problem… The PhilanthroMobile is on the way!
PhilanthroFIT specializes in PERSONAL TRAINING, GROUP FITNESS, run coaching, and OBSTACLE RACE PROGRAMS.
Our mission is to help you identify and accomplish YOUR health and fitness-related goals while giving back to our community.
We perform our training in your home, apartment gym, or at various locations throughout New York City including private fitness studios and outdoors - whatever is the most convenient for YOU!
As long as you train with us, we continue to donate to our PARTNER CHARITIES.
What Clients are Saying...
"Training with PhilanthroFIT was the first time I noticed a difference in my body...and that was even after training for a marathon! All of the trainers are great and the charitable PhilanthroFIT model is excellent. It feels great to get fit and give back!"
— Lisa Crook
"Coach Doug is a great motivator! Even if you feel like you can't do one more rep or think you can't get to that finish line, Doug helps you remember how hard you've worked and what a great job you're doing. He will do everything he can to help you reach your fitness goals, no matter how big or small."
— Ali Cunneen
"Great trainers with very motivational and positive attitudes!"
— Rachel Christine
"Natasha is a focused, observant and knowledgeable trainer. I always feel that the workouts she prepares are distinctly for me."
— Cynthia Lang
"Coach Doug is an excellent teacher and motivator. His fitness knowledge and creativity are unmatched. He is extremely respectful of his clients, never expecting anything less than your absolute best. Doug puts tremendous effort into each session to make sure you are exercising safely and maximizing results. Doug is careful, kind, compassionate, and knowledgeable. Making his training the most worthwhile I've EVER had."
— Wei Long
"Natasha is an inspiring, professional, and fun trainer and I can't recommend her highly enough! The workouts are always fresh and cutting edge yet she takes form and technique very seriously. I have seen noticeable changes in my body - stronger muscles, increased stamina, and pounds off the scale! "
— Annika Colston
"Coach Doug is a wonderful trainer! Since training with Doug I have never felt better or have been more confident in myself! I was able to achieve all my fitness goals and with his help completed my first half marathon stronger than I have ever been! I am forever grateful to Doug for making me strong and confident!"
— Marissa Nystrom
"Team PhilanthroFIT is an excellent training program. Top notch coaches get you 100% ready for race day. I absolutely loved every practice!! I came off of a major surgery and was able to complete a Spartan Super after 3 months of training with the Team."
— Sara Dettore
"I would never use another trainer other than Coach Doug. He is so passionate about helping people reach their goals. Doug made every effort to accommodate my husband's challenging work schedule. As a result of my husband's success I purchased sessions for myself and never felt better. I would HIGHLY recommend Coach Doug to anyone who wants a top notch trainer."
— Tosco DiMatteo